25th July 2010 – 3.11 pm
Panda cat has been hunting again. She brings in another guest to play with, one that doesn't much like being in a cat's maw and is sadly scared to death. As unfortunate as this is for the poor mouse, such is life when a cat is around. And it also gives me the opportunity to show a sense of scale, which I wasn't able to do at the time of finding the rat living in my kitchen.
This is a mouse.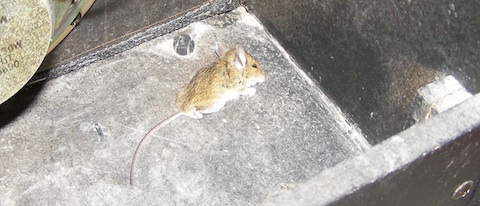 This is a mouse on steroids.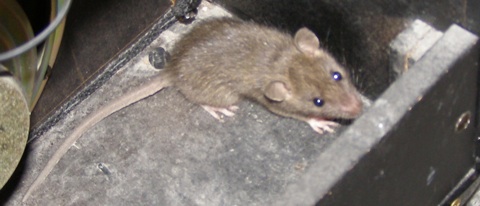 It's as big as my arm, argh!