12th June 2008 – 8.44 am
Magnet Magnetson reached threat level 18 last night, and I was informed that my progress meant I would get another robot friend. Oh, splendid! I summoned my 'bots and, sure enough, there was Cupcake.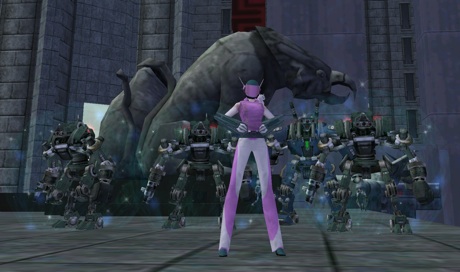 Because I now have three battle drones, along with Buttercup, the protector 'bot, all the battle drones are now summoned two threat levels below me instead of matching my threat level. I was a little disappointed at first, particularly as I don't have a choice, but as I've held that the power of being a Mastermind is strength in numbers I should trust myself a little.
My preparations for combat take even longer now I have an extra robot to upgrade and shield. As I still have a second protector 'bot and an assault 'bot to come under my control it's only going to get more intensive. I'll have to hold on to a 'catch a breath' inspiration or two just for the summoning and buffing process.